Where? What? When?
We list our events here & on our

monthly calendar below.
=======================
Click the above image to view this weeks bulletin.
+++++++++++++++++++++++++++++++++++++++++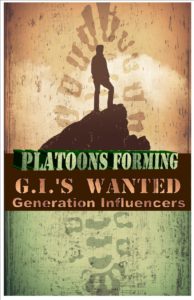 Platoon forms, Saturday, October 14th
Start up meeting includes pancake breakfast, eggs & sausage.
Learn how to become a
G.I = Generation Influencer!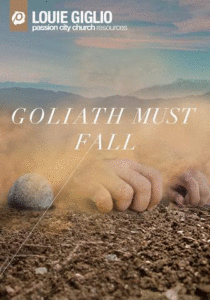 This fall, our small groups will be studying a new series by Louie Giglio called "Goliath Must Fall". See Kevin to see about joining one of these small groups, or call 724-863-2472.